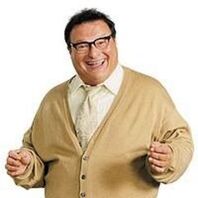 Wayne Knight (born August 7, 1955) is an American actor, voice artist, and comedian who performed the voice of Al McWhiggin in Toy Story 2 released in 1999. Because Knight had a beard at the time of filming for Toy Story 2, the animators elected to give Al McWhiggin a goatee as well. He was also the voice of Emperor Zurg in Buzz Lightyear of Star Command: The Adventure Begins in 2000 and the TV series that followed.
Knight is known on television as Newman on Seinfeld and for his role as Dennis Nedry in Steven Spielberg's Jurassic Park. In 1996, he provided the role of Stan Pollack with co-star Michael Jordan in the movie Space Jam. Also, in 1999, Knight lent his voice to the Adult Tantor in Disney's Tarzan.
Knight was married to makeup artist Paula Sutor from 1996-2003 (divorced). He had no children by this marriage. He married his second wife film editor Clare De Chenu in 2006, and together, they have one child.
Ad blocker interference detected!
Wikia is a free-to-use site that makes money from advertising. We have a modified experience for viewers using ad blockers

Wikia is not accessible if you've made further modifications. Remove the custom ad blocker rule(s) and the page will load as expected.