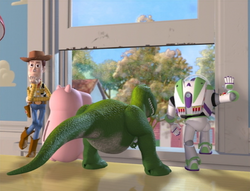 Waiting for Andy is one of the Toy Story Treats that aired on ABC's Saturday morning line-up in 1996.
Plot
Woody, Hamm, Rex, and Buzz are looking out the window for Andy to return home from school. Woody tries to tell everyone that just because Andy's gone to school "doesn't mean we have to put our lives on hold". At about 3:10 Hamm says that he thinks he sees the bus, but Woody suddenly becomes concerned asking what day it is. Everyone sees that it's Tuesday on the calendar, which says that Andy has soccer practice at 3:15. Buzz says, "Blast! Soccer practice!" and Hamm replies, "I think we need a hobby."
Trivia
A red Luxo, Jr. lamp is shown on Andy's desk.
Video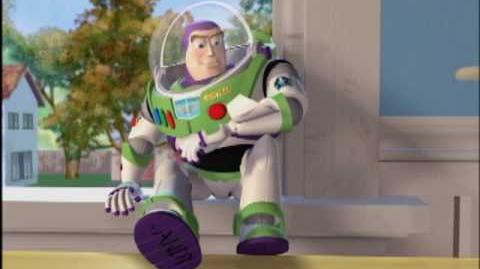 Ad blocker interference detected!
Wikia is a free-to-use site that makes money from advertising. We have a modified experience for viewers using ad blockers

Wikia is not accessible if you've made further modifications. Remove the custom ad blocker rule(s) and the page will load as expected.