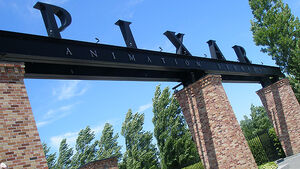 Exciting news, Pixar fans!! Wikia Staff has received an amazing opportunity to visit the Pixar Animation Studios AND to interview someone who works there! We need YOU to submit questions for the interview!
Is there something about Pixar that you've always wanted to know? Now is the chance to ask! Questions should be related to animation & behind the scenes topics, but feel free to submit as many questions as you want!
We can't promise everything will get asked, but we will do the best we can to get as many questions in as we can! The deadline to submit questions by is January 20th so get to it!
---
---
Ad blocker interference detected!
Wikia is a free-to-use site that makes money from advertising. We have a modified experience for viewers using ad blockers

Wikia is not accessible if you've made further modifications. Remove the custom ad blocker rule(s) and the page will load as expected.