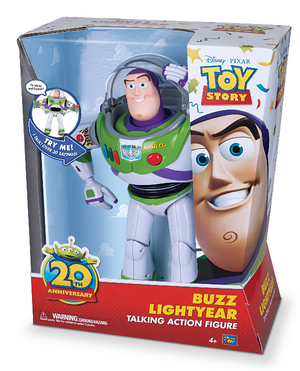 In honor of the 20th Anniversary of the Toy Story franchise, Thinkway Toys released special toys of some of characters from the films.
Characters
Trivia
Woody, Jessie and Buzz are the only three characters in the collection probably because they're on the covers of the 2015 Blu-rays for the Toy Story movies. (Woody on Toy Story, Jessie on Toy Story 2 and Buzz on Toy Story 3)
Ad blocker interference detected!
Wikia is a free-to-use site that makes money from advertising. We have a modified experience for viewers using ad blockers

Wikia is not accessible if you've made further modifications. Remove the custom ad blocker rule(s) and the page will load as expected.