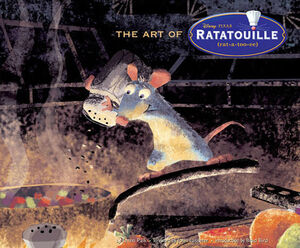 The Art of Ratatouille is the official concept art book of the Pixar animated film Ratatouille. It is published by Chronicle Books on May 17, 2007, and written by Karen Piak. It has an introduction by Brad Bird and a foreword by John Lasseter.
Description
From the hit-makers at Pixar Animation Studios who brought us Buzz Lightyear, Nemo, and Mr. Incredible, now comes Remy, the furry star of Ratatouille. A lovable rat (yes, a rat!), Remy is driven by his passion for fine cuisine to become a chef against all odds and with madcap adventures along the way at the most famous restaurant in Paris. The Art of Ratatouille includes more than 200 of the artistic ingredients in this heartwarming film: storyboards, full-color pastels, digital and pencil sketches, character studies, maquettes, and more. In this exclusive movie tie-in book for adults, effusive quotes from the director, artists, animators, and production team reveal the genius at work inside the studio that changed cartoon heroes forever.
Limited Edition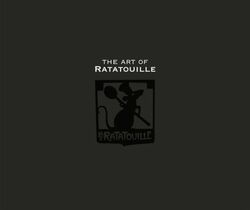 A Limited Edition was released featuring 5 limited edition reproduction prints each signed by the artists.
See also
Ad blocker interference detected!
Wikia is a free-to-use site that makes money from advertising. We have a modified experience for viewers using ad blockers

Wikia is not accessible if you've made further modifications. Remove the custom ad blocker rule(s) and the page will load as expected.