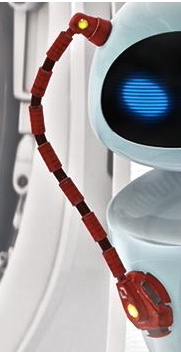 A red boot is a device with a cord & hub placed on malfunctioning robots to keep them under control or put in sleep mode until fixed to regular condition. They were first seen in the Repair ward along with other robots.
Ad blocker interference detected!
Wikia is a free-to-use site that makes money from advertising. We have a modified experience for viewers using ad blockers

Wikia is not accessible if you've made further modifications. Remove the custom ad blocker rule(s) and the page will load as expected.