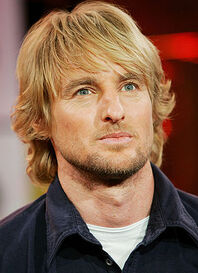 Owen Wilson (born November 18, 1968) is an American actor, producer and screenwriter who performed the voice of Lightning McQueen in Cars, Mater and the Ghostlight, Cars 2, The Radiator Springs 500½, and Cars 3. In an interview for Zoolander 2 on the Italian Vanity Fair site, Wilson confirmed he would reprise his role as McQueen in Cars 3.[1]
External Links
References
Ad blocker interference detected!
Wikia is a free-to-use site that makes money from advertising. We have a modified experience for viewers using ad blockers

Wikia is not accessible if you've made further modifications. Remove the custom ad blocker rule(s) and the page will load as expected.