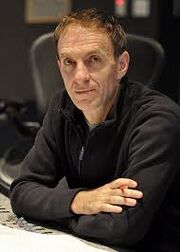 Mychael Danna is a Canadian film composer who composed the score of the short Sanjay's Super Team, and teamed up with his younger brother Jeff Danna to compose the music for the Pixar film The Good Dinosaur.
Ad blocker interference detected!
Wikia is a free-to-use site that makes money from advertising. We have a modified experience for viewers using ad blockers

Wikia is not accessible if you've made further modifications. Remove the custom ad blocker rule(s) and the page will load as expected.