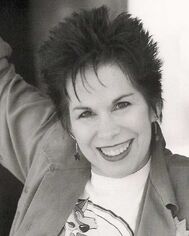 Mona Marshall was born in 1947 and has been in many movies. She is famous for voicing several characters in the Digimon franchise. She voiced Emmet in Monsters University and additional voices in Monsters, Inc. and Inside Out. She also voiced Jordan's Disgust in Riley's First Date?.
Ad blocker interference detected!
Wikia is a free-to-use site that makes money from advertising. We have a modified experience for viewers using ad blockers

Wikia is not accessible if you've made further modifications. Remove the custom ad blocker rule(s) and the page will load as expected.