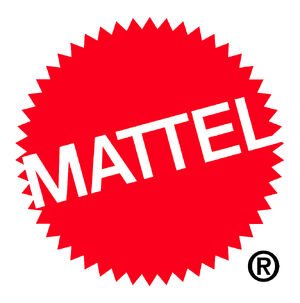 Mattel, Inc. is the world's largest toy company based on revenue. Founded in 1945, the company's name is derived from Harold "Matt" Matson and Elliot Handler, the company's founders.
In November 1993, Fisher-Price became a wholly owned subsidiary of Mattel and by 1997, Mattel decided to market all of its preschool products under the Fisher-Price name. Mattel closed its last factory in the US, originally part of the Fisher-Price division, in 2002, moving production to China.
Mattel's products include Barbie, Hot Wheels, Rock 'Em Sock 'Em Robots, Toss Across, See 'n Say, American Girl, Matchbox, Magic 8-Ball, and Uno.
Merchandise
Mattel has created many Pixar products throughout the years. Arguably, Mattel's most famous are the Cars, Cars Toons, Cars 2, and Cars 3 die-cast lines. Mattel has even made exclusive die-casts for Target, Walmart, Toys "R" Us, Kmart, San Diego Comic-Con, a DVD and a Blu-ray release, as well as the Disney parks and the D23 Expo.
Sarge die-cast recall
On August 14, 2007, Mattel recalled Sarge die-casts released in the "Supercharged" series because of lead-based paint used in their production by the die-cast's Chinese manufacturer.[1] This was part of a major series of recalls for Mattel and one of numerous recalls of Chinese products in 2007.
Trivia
Mattel is explicitly mentioned in Toy Story when it is said by Rex that Mattel had bought a small company that manufactured Rex, which is not true.
Hot Wheels, Barbies, Rock 'Em Sock 'Em Robots, a Magic 8-Ball, and a See 'N Say appear throughout the Toy Story films.
External Links
References