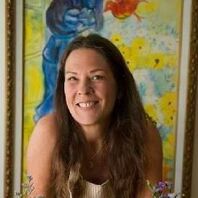 Lori Richardson was a Pixar employee, having been an assistant to Brad Bird on The Incredibles. She now is a voice actress who performed the voice of Babs in Partysaurus Rex. Other roles of hers include the female characters in Partly Cloudy and additional voices in WALL•E, Ratatouille and The Incredibles.
Ad blocker interference detected!
Wikia is a free-to-use site that makes money from advertising. We have a modified experience for viewers using ad blockers

Wikia is not accessible if you've made further modifications. Remove the custom ad blocker rule(s) and the page will load as expected.