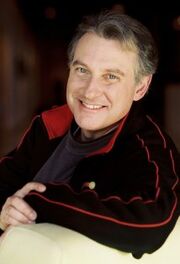 John Walker (born April 21, 1956) is an American film producer. He served as producer on The Iron Giant (1999) and Pixar's The Incredibles. He was scheduled to produce The Good Dinosaur but was removed from the project. He is married to actress Pamela Gayle Walker who provided additional voices in The Incredibles.
Ad blocker interference detected!
Wikia is a free-to-use site that makes money from advertising. We have a modified experience for viewers using ad blockers

Wikia is not accessible if you've made further modifications. Remove the custom ad blocker rule(s) and the page will load as expected.