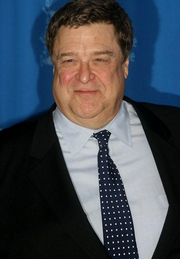 John Goodman (born June 20, 1952) is an American actor who performed the voice of Sulley in Monsters, Inc..
He reprised the role of Sulley in Mike's New Car, Monsters University, Party Central, the credits of Cars, but this time as a monster truck.
Trivia
He and Holly Hunter, who played Helen Parr in The Incredibles, were in Raising Arizona together.