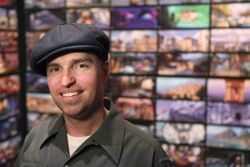 Jay Ward (September 20, 1920 - October 12, 1989) was an American creator and the producer of American television cartoons.
He began his Pixar career back in late 1998. He was one of the art coordinators, characters manager, and an additional voice in Cars. He is considered the "guardian" of the Cars franchise due to his in-depth knowledge and love of cars.
Ad blocker interference detected!
Wikia is a free-to-use site that makes money from advertising. We have a modified experience for viewers using ad blockers

Wikia is not accessible if you've made further modifications. Remove the custom ad blocker rule(s) and the page will load as expected.