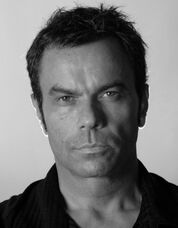 Javier Fernandez-Peña provided the voiced of Spanish Buzz Lightyear in Toy Story 3. He also reprised his role as Spanish Buzz Lightyear in one of the Toy Story Toons episodes, Hawaiian Vacation. He is also known for providing the voice of Buzz in the Latin American Spanish versions of the previous two Toy Story films.
Ad blocker interference detected!
Wikia is a free-to-use site that makes money from advertising. We have a modified experience for viewers using ad blockers

Wikia is not accessible if you've made further modifications. Remove the custom ad blocker rule(s) and the page will load as expected.