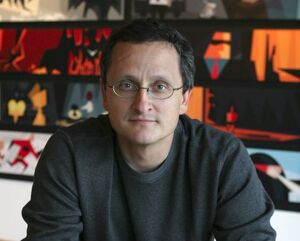 Jan Jaroslav Pinkava is a Czech-American director and writer. He wrote and directed the Oscar-winning short, Geri's Game, as well as co-directing (with Brad Bird) Ratatouille. His last work at Pixar was as a storyboard artist on the feature film Toy Story 3. He left the studio shortly after. He is currently working as a director at LAIKA on his new film Little White Lie.
Filmography
Ad blocker interference detected!
Wikia is a free-to-use site that makes money from advertising. We have a modified experience for viewers using ad blockers

Wikia is not accessible if you've made further modifications. Remove the custom ad blocker rule(s) and the page will load as expected.