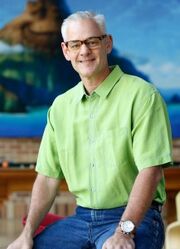 James Ford Murphy is the head of animation at Pixar Animation Studios. He served as an animator on A Bug's Life, Toy Story 2, Monsters, Inc., Finding Nemo, The Incredibles and Ratatouille. He also served as directing animator for Cars and a supervising animator for the short films For the Birds and Mater and the Ghostlight. He directed the 2014 Pixar short film Lava.
Ad blocker interference detected!
Wikia is a free-to-use site that makes money from advertising. We have a modified experience for viewers using ad blockers

Wikia is not accessible if you've made further modifications. Remove the custom ad blocker rule(s) and the page will load as expected.