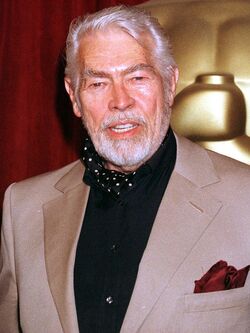 James Harrison Coburn III (August 31, 1928 - November 18, 2002) was an American film and television actor who performed the voice of Henry J. Waternoose III in Monsters, Inc., which was also his last animated character he voiced before his death. Coburn passed away on November 18, 2002 after a heart attack at his home in Beverly Hills, California at the age of 74.
External links
Ad blocker interference detected!
Wikia is a free-to-use site that makes money from advertising. We have a modified experience for viewers using ad blockers

Wikia is not accessible if you've made further modifications. Remove the custom ad blocker rule(s) and the page will load as expected.