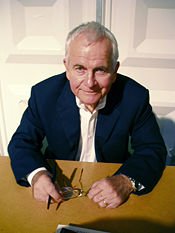 Sir Ian Holm performed the voice of Skinner in Ratatouille. In this role, he won an Annie Award for Voice Acting in an Animated Feature Production, beating out both Janeane Garofalo and Patton Oswalt. He has also starred in many other movies and TV shows, including his portrayal of Bilbo Baggins in The Lord of the Rings trilogy.
External links
Ad blocker interference detected!
Wikia is a free-to-use site that makes money from advertising. We have a modified experience for viewers using ad blockers

Wikia is not accessible if you've made further modifications. Remove the custom ad blocker rule(s) and the page will load as expected.