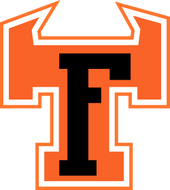 Fear Tech
, short for Fear Institute of Technology, is a location in
Monsters University
. It is the rival school of
Monsters University
.
[1]
 Not much is known about Fear Tech (e.g. students, teaching methods, architecture). Its mascot is
Archie the Scare Pig
. And like MU, it is located in or near
Monstropolis
.
[2]
On April 1st, 2013, they hacked the MU website as part of an April Fool's prank. The school's colors are strong and contrasting orange and black as opposed to MU's gentler blue and white.
A few students from Fear Tech can be seen in the film: An alumnus that works at Monsters, Inc. is shown claiming Fear Tech is superior to Monsters University. Some students break in MU's campus while pursuing Sulley, who has stolen their mascot. A football match between MU and Fear Tech is shown, with a gigantic MU player defeating the other team.
Alumni
Disney INFINITY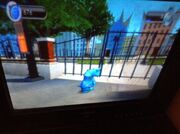 Fear Tech appears in
Disney Infinity
with a bigger role than in the film. It can be accessed in the
Monsters University
story mode. Fear Tech looks like a normal high school but, as with MU, the buildings have been made to look like monster faces. Fear Tech's schools have a resemblance to that of MU. Like MU, it has a school of scaring.
References
Ad blocker interference detected!
Wikia is a free-to-use site that makes money from advertising. We have a modified experience for viewers using ad blockers

Wikia is not accessible if you've made further modifications. Remove the custom ad blocker rule(s) and the page will load as expected.