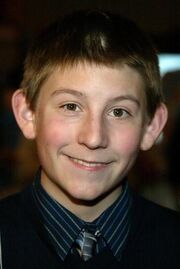 Erik Per Sullivan (born July 12, 1991) performed the voice of Sheldon in Finding Nemo. He is best known for his role as Dewey, the younger brother to middle child Malcolm, on the FOX series, Malcolm in the Middle. He also played Richard Gere's son in the 2002 movie Unfaithful.
External links
Ad blocker interference detected!
Wikia is a free-to-use site that makes money from advertising. We have a modified experience for viewers using ad blockers

Wikia is not accessible if you've made further modifications. Remove the custom ad blocker rule(s) and the page will load as expected.