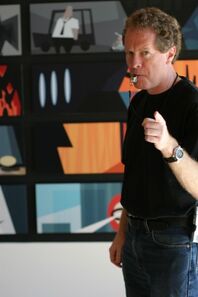 Craig Good began his career with Lucasfilm in 1982 and came to Pixar when it was purchased by Steve Jobs in 1986. He has worked in many areas including camera artist and layout artist. In a recent interview with The Pixar Podcast, Good stated he started with Pixar before many current Pixarians were even born. He also worked on the layout for Brave and had an additional voice in Toy Story and Cars. Good retired in late 2013.
Ad blocker interference detected!
Wikia is a free-to-use site that makes money from advertising. We have a modified experience for viewers using ad blockers

Wikia is not accessible if you've made further modifications. Remove the custom ad blocker rule(s) and the page will load as expected.