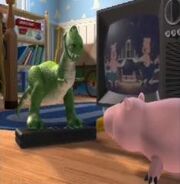 Channel Surfing is one of the Toy Story Treats that aired on ABC's Saturday morning line-up in 1996.
Plot
Rex is standing on the TV remote and tells Hamm he's "channel surfing".
Trivia
The clip of the dancing pigs seen on the TV at the end is from an old Fleischer cartoon from 1949 called Farm Foolery.
A clip from the 1927 silent film Metropolis can also be seen.
Video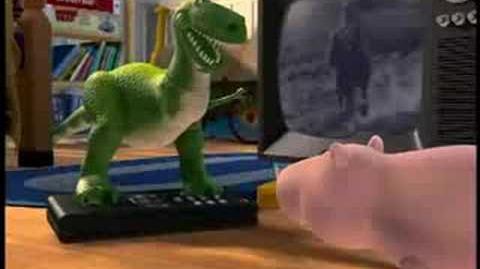 Ad blocker interference detected!
Wikia is a free-to-use site that makes money from advertising. We have a modified experience for viewers using ad blockers

Wikia is not accessible if you've made further modifications. Remove the custom ad blocker rule(s) and the page will load as expected.