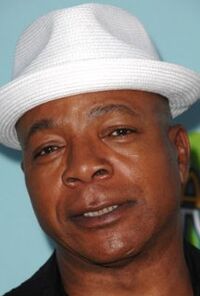 Carl Weathers is an American actor, best known for his role as veteran boxer Apollo Creed in the Rocky film series opposite Sylvester Stallone, as well as Dillon in Predator opposite Arnold Schwarzenegger. In the Pixar franchise, Weathers voiced Combat Carl and Combat Carl, Jr. in Toy Story of Terror.
Ad blocker interference detected!
Wikia is a free-to-use site that makes money from advertising. We have a modified experience for viewers using ad blockers

Wikia is not accessible if you've made further modifications. Remove the custom ad blocker rule(s) and the page will load as expected.