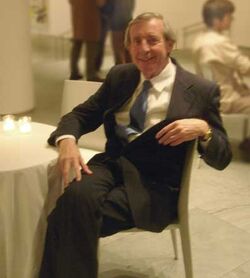 Bud Luckey (born July 28, 1934) is an animator, director, writer, and voice actor.
Biography
Luckey began his career with Pixar in 1992. He wrote, directed and performed all the voices in the short film Boundin'. Luckey also did the voice of Rick Dicker in The Incredibles and Jack-Jack Attack and Chuckles the Clown in Toy Story 3 and reprised his role in Toy Story Toons. Luckey was born in 1934 in Billings, Montana.
Filmography
Animation Department
Art Department
Director
Voices
Trivia
Ad blocker interference detected!
Wikia is a free-to-use site that makes money from advertising. We have a modified experience for viewers using ad blockers

Wikia is not accessible if you've made further modifications. Remove the custom ad blocker rule(s) and the page will load as expected.