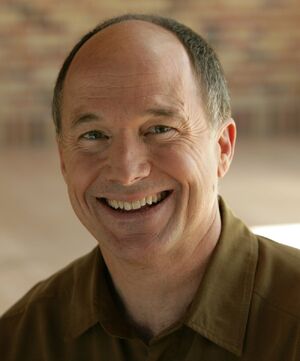 Bradford Lewis (b. 1958) produced Ratatouille and co-directed Cars 2. He won a Producers Guild award for his work on Ratatouille. Previously he produced Antz for DreamWorks. In June 2011, Lewis left Pixar to join Digital Domain's new animation group in Florida, Tradition Studios.[1] He also performed the voice of Tubbs Pacer in Cars 2 and had a role in The Incredibles.
Filmography
Co-Director
Producer
​Actor
References
Ad blocker interference detected!
Wikia is a free-to-use site that makes money from advertising. We have a modified experience for viewers using ad blockers

Wikia is not accessible if you've made further modifications. Remove the custom ad blocker rule(s) and the page will load as expected.