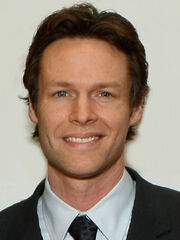 Ash Brannon
(born 1969 in Columbus, Georgia) is an American animator, writer, and director. He was an animator on
Toy Story
and co-director on
Toy Story 2
. Besides working at
Pixar
, he has also worked with Dreamworks Animation on
Over the Hedge
and Sony Pictures Animation on
Surf's Up
. In his spare time, he teaches the Character Animation course at CalArts.
Filmography
Trivia
Al McWhiggin's license plate reads "LZTYBRN," which is "Al's Toy Barn" minus the vowel letters. It is also the actual license plate of Ash Brannon according to the Toy Story 2: Special Edition commentary.
Ad blocker interference detected!
Wikia is a free-to-use site that makes money from advertising. We have a modified experience for viewers using ad blockers

Wikia is not accessible if you've made further modifications. Remove the custom ad blocker rule(s) and the page will load as expected.