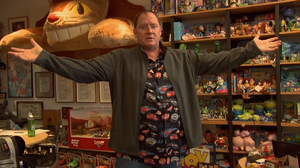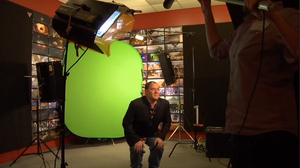 A Day in the Life of John Lasseter is a 25-minute documentary about John Lasseter. The documentary was uploaded by Pixar on their Disney/Pixar YouTube account on July 13, 2011.
Highlights
The documentary covers John Lasseter's life on March 23, 2011. Highlights of the documentary are:
Tour of his home

His Hawaiian shirt collection, which is over 370 shirts
Secret staircase, which leads up to his "Train library"
Tour of his home theater

Conversation with Pete Docter
Tour of his office at Pixar Animation Studios
Lunchtime at Cafe Luxo
Cars 2 directing routine at Pixar
External Links
Ad blocker interference detected!
Wikia is a free-to-use site that makes money from advertising. We have a modified experience for viewers using ad blockers

Wikia is not accessible if you've made further modifications. Remove the custom ad blocker rule(s) and the page will load as expected.